RI#181 - Your AI assistant/How alcohol really affects your body/Air quality data
Hello people !
I'm Alex, the author of the Rabbit Ideas Newsletter. Every week I find useful resources online and share them with you.
I want to apologize for recommending an app called Apollo for Reddit in the previous issue. This app was shut down more than two weeks ago and the only reason it went through the recommendations was that I had bookmarked it some time ago and did not double-check the link while crafting the edition. As an apology, this week there will be three app recommendations instead of two.
Let's check the links!
---
🤝 Sponsored by
Elite traders narrow down the universe of stocks to their best ideas, delivered weekly to your inbox before the market opens.
---
🌐 Websites
Get the right answers based on your data and real time information from the internet. Odin is your ultimate AI assistant.
Things break. Wear and tear is normal, but throwing away almost-functional products shouldn't be. As the world's largest online repair community, IFIXIT help thousands of people fix their broken stuff every day.
---
📝 Articles
How Thomas Edison tricked the press into believing he'd invented the light bulb. A year before he developed a working bulb, the "Wizard of Menlo Park" created the illusion that his prototype burned for more than a few minutes at a time.
The truth about booze: how alcohol really affects your body, from first flush of happiness to hangover hell.
---
📱 Apps
Lio is the one app for all your data. Make lists, keep records or create tables easily with Lio. Work with your team and manage your business. /Android, iOS
One for the ladies that are going to have little cute babies: Get Fun with your Pregnancy. The cutest journey through your pregnancy. Get useful and funny tips, daily. /Android, iOS
Air quality data you can trust. Global provider of air quality, pollen, and UV data. /iOS, Android
---
✨ Inspiration
---
🔝 Last issue's most clicked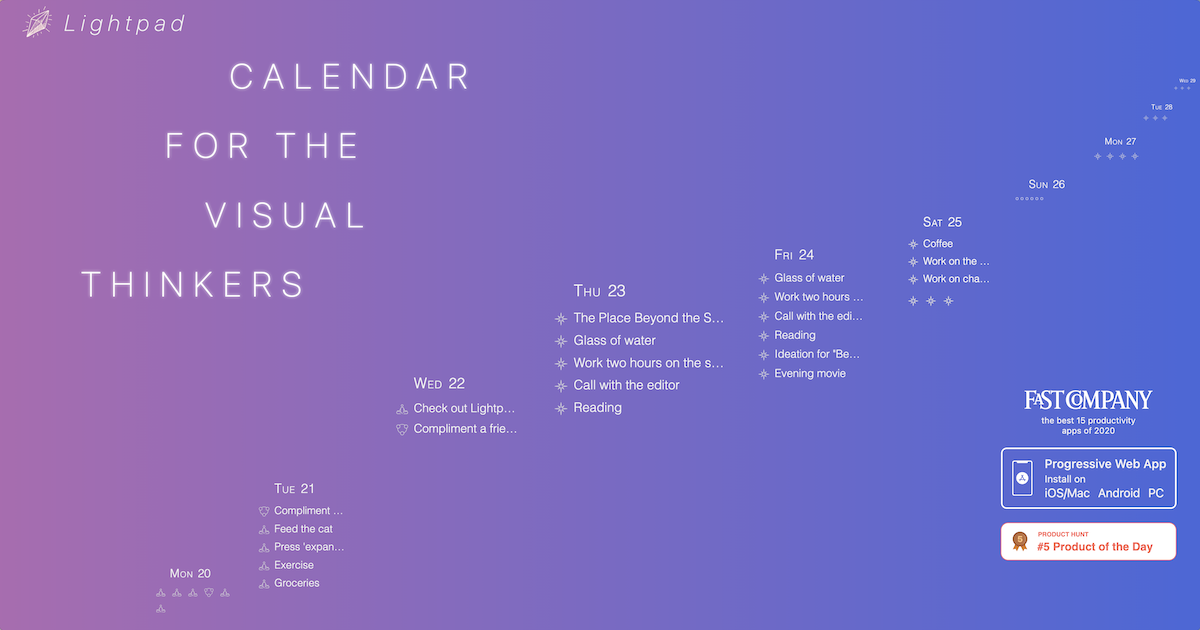 ---
❤️ Enjoy the newsletter?
Consider supporting my work by upgrading to premium.
Forward this issue to a friend and ask them to subscribe!
Just wanna say hello? Hit reply and introduce yourself!
Visit my personal website / follow me on mastodon
Thank you for reading!
Alex