RI#158 - Platform for creatives/Sky watching events/Mindfulness app
Hello people !
I'm Alex, the author of the Rabbit Ideas Newsletter. Every week I find useful resources online and share them with you.
Before we begin I want to share with you some information regarding the paid plans. I received a couple of questions about what is in the premium issues and what does the archive look like.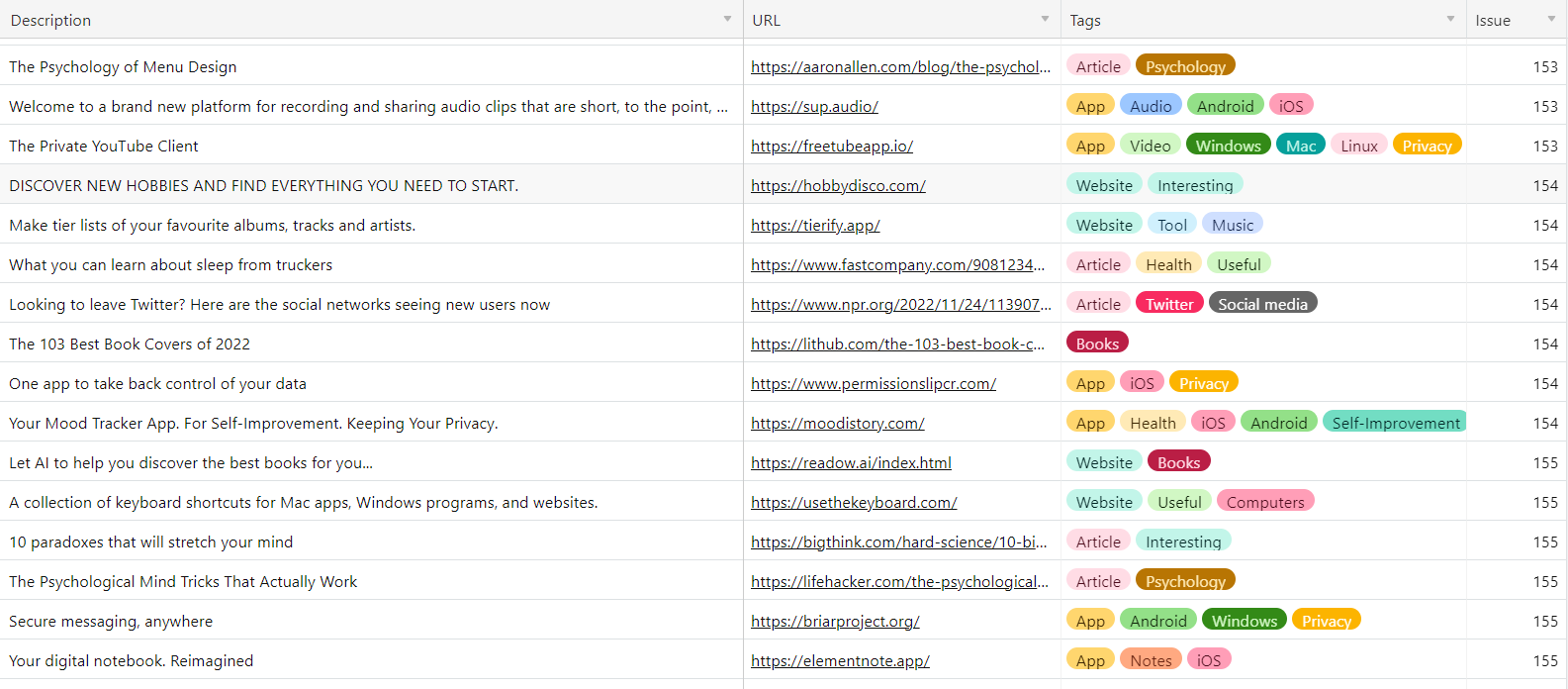 Above is a screenshot of the archive. It contains more than 650 links neatly sorted in the form of a database.
The premium issue also contains at least 5 more useful links plus some click-ready links without my comment.
I will continue to think of new ways to give you value, so you can expect more features in the coming weeks and months.
Before we begin, please vote in this poll. It will help me a lot in future communication with you.
Now, let's check this week's links!
---
🌐 Websites
SAVEE is the platform for creatives. Browse and save curated inspiration from designers all around the world.
Tell Taskbloom what you want to do and it will return a couple of suggestions on where to start and how to proceed. I tried it for myself and it's working fine.
---
📝 Articles
Another year of skywatching is upon us, and there's a lot to look forward to in 2023! Check these 12 best night sky events to see in 2023
Can spicy food cure colds? A neuroscientist reveals the encouraging truth: Spicy food does nothing against the rhinovirus, but it can ease symptoms.
---
📚 Books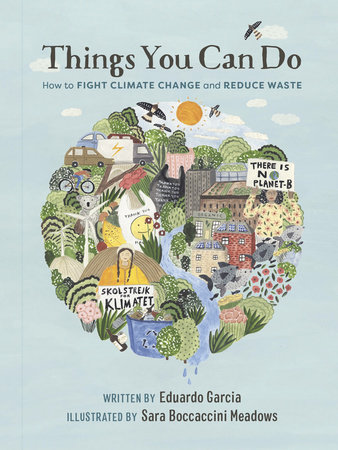 ---
📱 Apps
Eternal is your all in one mindfulness app. It will help you learn to meditate and go to sleep easily. /iOS, Web
Lightness is a social network focused on relaxation and inspiration, where you can express all your thoughts, ideas and secrets. /Android
---
📧 Newsletters I like
Get the inside scoop on all things AI with AI-zing News with Ava! Daily updates, tools, and a dash of wit to keep you on the cutting edge of the AI world. Bonus: Get Ava's Toolbox with 100+ AI Tools for free by subscribing now.
---
✨ Inspiration
---
🔝 Last issue's most clicked
---
❤️ Enjoy the newsletter?
Consider supporting my work by upgrading to a paid plan.
Forward this issue to a friend and ask them to subscribe!
Just wanna say hello? Hit reply and introduce yourself!
Thank you for reading!
Alex